Submit Your Tax Preparation Checklists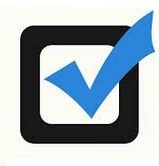 Each tax season comes with plenty of challenges including the need to gather up all those documents and receipts required for preparing and filing your tax return. If you have a special tax preparation checklist you would like to share with our readers, we would like to publish it for you and give you the credit. Our readers would love that! Submit Your Checklist For Our Readers.
Tax filing is unique to every individual, so a unique tax preparation checklist can be a big help to others. Tax preparation checklists can make a big difference in discovering all that is needed when filing your taxes.
Help others discover what's needed to proceed when ready.
Being prepared for tax season will help you expedite your tax return preparation process, and quite possibly reduce your taxes.