TurboTax Tax Preparation Checklist
2018 - 2019 Tax Season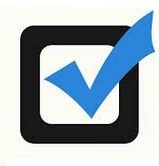 This list is designed to answer common questions you may have when looking to use, purchase, or access TurboTax 2019 products and information.
While the tax year is a long drawn out venture that requires continuous effort be set forth to keep your tax records accessible and organized, doing so will no doubt save you a lot of aggravation when the time comes to prepare your tax return.
Put our tax tips to use this year and you just may find that the TurboTax 2019 new years tax preparation process will seem much easier to manage with all the information you need at your fingertips.
TurboTax Contact & Support Checklist
TurboTax Contact Phone Number

TurboTax offers several different phone numbers for specific tax questions, technical help, billing, etc. Click the link above for a toll-free number to a TurboTax expert on your topic.
Open Monday-Friday from 8 AM to 5 PM Pacific Time.

TurboTax Online Chat

Turbo Tax toll-free Customer Service phone numbers
888-777-3066
800-446-8848
877-282-0801

TurboTax Community Support / AnswerXchange

The TurboTax Live Community is a great support mechanism that makes it easy to get answers as you need them. Connect to other TurboTax users, tax experts, and TurboTax employees to get those tough tax questions answered quickly.
TurboTax allows you to post a question in Live Community forums and get help from tax experts, TurboTax power users, and other tax filers.
Browse the topics, most likely your question has already been asked and answered. Use the search feature to find answers.
TurboTax 2019 Tax Preparation Checklist
Tax Tips To Help You Be Better Prepared!
Have you kept your W-4 up-to-date?
Are you having the right amount withheld from your paychecks

You may want to adjust your withholdings to make sure you're not paying too much, or too little in your tax payments.
Make any changes needed with a IRS W-4 Form
TurboTax Withholding Calculator makes the process simple
Recalculate your federal tax liability often!
Life changes effect the amount of taxes you will be required to pay
Use TurboTax TaxCaster to re-estimate taxes as changes happen
Know what you'll owe, or be getting back, so you can make adjustments to your tax payments or savings to be better prepared
Find dependant credits and deductions you can use!
Can you claim dependants on your tax return?
Quickly determine dependant credits and deduction you can apply
Take advantage of charitable contribution deductions!
Record and track your donations all year with ItsDeductible
Determine donation values for your tax deductions
TurboTax Health Care Checklist, What to know!
TurboTax health care survey helps you see how your taxes are effected by your health care insurance, or the lack of...
Expecting a health care penalty? You may qualify to have it waived.
With the TurboTax 2019 health care exemption check you can find out if you're exempt from penalties in just 3 minutes or less
Continuing Education Tax Preparation Support
You may qualify for education credits and deductions: TurboTax can help you figure out what education tax benefits you can claim to help you save the most on your tax return. Qualifying expenses include tuition and mandatory enrollment fees for accredited public or private institutions for above high school education. Qualifying expenses include:
Education during in the year, or
Education that begins during the year, or
Education beginning the first three months of the following year.
Deductions range from $0, to $2,000 or $4,000 depending on your Modified Adjusted Gross Income (MAGI).
TurboTax 2019 Tax Preparation Software
Determine which 2019 TurboTax product fits you best
TurboTax Free Edition

Use this edition for simple 1040ez tax returns

TurboTax Basic Edition

Perfect for importing tax data on basic 1040 returns

TurboTax Deluxe Edition

Use this edition to take greater advantage of tax deductions

TurboTax Premier Edition

Premier helps you manage investments and rental properties

TurboTax Home and Business Edition

Personal and small business tax preparation in one package

TurboTax Business Edition

Maximize industry-specific tax deductions and report income and expenses for C Corp, S Corp, partnership, and multi-member LLCs